Mobility
BENEFITS, BARRIERS, CHALLENGES
Background and Origin
Progressive mobility refers to a series of planned and sequential movements aimed at bringing the patient back to his or her baseline (Vollman, 2010). It consists of positioning and mobility techniques. A meta-analysis of 39 randomized trials was conducted to examine the effect of bed rest on 15 different medical conditions and procedures. Four short-term medical conditions were identified for critically ill patients. But the major and long-term complication was the reduced quality of life after discharge on account of lost physical functions during their stay at the ICU. Another study conducted among survivors of acute respiratory conditions found that they lost 18% of their body weight and suffered much functional limitations from muscle wasting and fatigue. The more than 5 million who get confined at the ICU must come to terms with both the short- and long-term complications of immobility or prolonged bed rest. These significantly affect morbidity, mortality, health cost, and the overall quality of life (Vollman).
Traditional Bed Rest and Progressive Mobility
The traditional belief was for ICU patients to remain in bed to conserve energy for recovery (Kleinpell, 2011). But soon, its adverse effects became known. Muscle strength decreases by 1-1.5% per day or up to 20-30% in a week to 9 days of bed rest. At 5 weeks, muscle strength can deplete by 50% yet a single contraction a day at 50% of maximal strength can prevent this decrease. The decrease is greatest in the quadriceps and extensors. The consequential lack of gravitational force and pull of the muscles on the bones leads to osteopenia, in turn, causing hypercalcemia. Calcium is expelled by the body 2-3 days after immobilization. High calcium levels remain for 3 weeks up to 5-6 weeks. The excretion of calcium in addition to phosphorus leads to atrophy and reduces the bone's threshold for fracture. Immobility or bed rest also decreases gastrointestinal motility, which often leads to constipation and loss of appetite. Because of the loss of muscle strength, diaphragm movement and chest expansion also decrease, impairing secretion clearance. Immobility also reduces efficient cardiovascular function and stroke volume. The heart rate also increases. Skin likewise atrophies and pressure or bed sores develop (Strax et al.). In response to these observations, early mobility of critically ill ICU patients has been established as the new standard of care (Kleinpell).
Progressive mobility advances the patient's level of mobility according to a planned order of succession (Kleinpell, 2011). It begins with exercises for turning and active or passive range of motions; dangling; chair position; and ambulation. More and more studies have found that early and progressive mobilization of critically ill ICU patients is workable, safe and advantageous in improving or restoring their physical functioning promptly. It is also meant to gain secondary benefits, such as reducing heavy sedation, which reduces or prevents activity (Kleinpell).
Literature Review
Feasibility and Safety of Early Mobilization
A review of 15 scientific studies in electronic databases from 2000-2011, including PubMed, CINAHL, Medline and The Cochrane Library, showed only a limited number of such studies, which evaluated the topic (Adler & Malone, 2012). But the few that did reported on the safety and effectiveness of early mobilization as an intervention that can produce significant positive outcomes on functioning. These cover randomized controlled trials, which include only a limited sampling of 171 patients. Findings of these studies found early physical therapy and ICU mobilization as feasible and safe interventions. The level of improvements on quality of life and muscle strength could not be determined at this time because of limited research (Adler & Malone).
Moderate Exercise Beneficial
More studies were conducted on patient outcomes from exercise for ICU patients. Some of these showed that moderate exercise was useful in controlling inflammation caused by immobility and in increasing muscle strength and overall physical function (Truong et al., 2009). Recent ones confirmed the safety and feasibility of early mobility in the ICU and its potential in reducing even short-term physical impairments. Immobility encourages the inflammation mechanisms and atrophy of skeletal muscle from non-use. Early mobility has been shown to be both feasible and effective in improving clinical outcomes. The continuous pre-clinical and clinical research efforts on ICU-acquired weakness promises to improve the physical function and quality of life of patients who survive (Truong et al.).
Benefits to Mechanically Ventilated ICU Patients
ICU-acquired weakness from critical illness often leads to severe functional impairment (Kress, 2009). It also often requires routine mechanical ventilation and for prolonged duration. The patient needs frequent sedative medications for the procedures. Recent research has suggested the feasibility and potential advantage of mobilizing these patients right at the ICU. The intervention requires an entire multidisciplinary team to perform it. The team must consist of a nurse, a physical therapist, an occupational therapist and a respiratory therapist. Recent investigation reported on the safety and positive outcomes of the intervention, especially among the very ill. Among these outcomes are the large number of patients who are able to move around the ICU and the hospital and shortened hospital stay. Preliminary studies support the feasibility and efficiency of the intervention (Kress).
Benefits and Barriers
In recent years, improvements in mortality for ICU patients have been quite marked (Vollman, 2010). As a consequence, critical care has correspondingly raised the opportunities, which would enhance a successful outcome for critically ill ICU patients. In the past, surviving at 28 days or alive and off the ventilator was already an accomplishment. Recently, the focus of efforts was the speed with which a critically ill at the ICU could retrieve pre-illness function. Mobility is not limited to turning the ICU patient for a bath, pulling him or her back to bed, or mobilizing him or her from bed to a stretcher for transporting. It is viewed as a therapy similar to exercise prescriptions for medical conditions, such as COPD and myocardial infarction. It also involves quantity and duration of dose and frequency. Mobility with exercise contributes a lot to recapturing pre-illness functional status (Vollman).
Rehab data show that the use of early intervention mobility therapy to critically ill ICU patients has demonstrated a number of benefits (Morris, 2007). These include shorter total length of ICU and hospital stays, faster accomplishment of functional endpoints, reduced depressive symptoms in cardiac patients, and reduced muscle wasting through stretching. On the other hand, potential barriers to the use of this therapy at the ICU include safety concerns, multiplicity of vascular access, sedation, costs, obesity, and time constraints. A vascular access device or tube may be dislodged. An aggressive mobility program on patients with altered mental states may be unadvisable. It may also cause further decrease in oxygenation. Some patients may have or require more than one vascular intervention. Sedation interferes with the goal of putting and placing the patient in a calm and pain-free condition. An early mobilization program may entail workforce and device costs for the patient. Obesity creates an independent risk of death for ICU patients. Maintaining a hospital staff to tackle ICU mobility concerns of morbidly obese patients will exact more cost than on those with normal mass index. And hospital care professionals face time constraint in applying the program. The nurse alone requires additional time to perform the needed documentation. They need to consider priorities in overall hospital performance. Surveyed nurses reported a 6% decline in patient care and the deficit was because of time constraint (Morris).
The Role of Physical Rehab
Exercise programs have demonstrated their significant effect on the physical and psychological well-being of ICU patients (Bakers & Malone, 2008). While there is still insufficient evidence on their overall value, there exists much evidence to support their value to cardiac and pulmonary patients. A randomized clinical trial evaluated the impact of a six-week rehab program on the physical and psychological recovery of ICU patients. The respondents received a self-help rehab manual, complemented with weekly telephone contact. The experiment produced significantly better physical function in the patients. It concluded by considering physical rehab following intensive care (Bakers & Malone).
Early Mobility Predicts Improvements
Hospitals aim at reducing both hospital stays and readmissions (Morris et al., 2011). Readmission specifically of acute respiratory failure patients within 12 months after discharge has been a concern as a cohort study associated their condition with readmission or death within that duration. The 280 respondents to the study were survivors who required subsequent hospitalization and who participated in an early ICU mobility program. The study found that 132 or 47% of the respondents were re-admitted or died within a year from discharge. These respondents were female, underwent tracheostomy, had a higher Charlson Comorbidity Index and did not participate in the early ICU mobility program. The study concluded that survivors of respiratory failure needed mechanical ventilation are likely to be readmitted and have a high mortality rate within the following year. Of the four factors associated with readmission or death, only ICU mobility therapy may be modified to suit an in-patient's conditions or preferences (Morris, et al.).
Early Mobilization Protocol
Increased survival rates have been brought about by new technology and medications, prompting the introduction of an early mobility program for ICU patients (Zomorodi et al., 2012). Current studies attest to the safety and feasibility of such programs even to patients on mechanical ventilation. These patients are especially vulnerable to muscle de-conditioning because of limited mobility imposed by monitoring equipment and their multiple medical conditions. Critically ill ICU patients may be aided by nurses to certain movements, such as being turned from side to side, pulled up in bed or moved to a stretcher for tests. The introduction and implementation of an early mobility protocol, therefore, will benefit these patients by reducing the likelihood of declined functions while at the ICU. There is as yet no standard for critically ill patient mobilization at the ICU (Zomorodi et al.).
Integrated Approach Needed
While much has been achieved towards optimizing short-term outcomes in the critically ill, long-term functional impairments still need to be addressed (Rukstele & Gagnon, 2013). The needed integrated approach involves the presence of the family of critically ill ICU patients in providing them with a sense of personhood. This involvement may become more meaningful during nursing interventions. The opposite may, however, be also true. The presence of a family member at the ICU may be frightening to the patient and make him or her feel more despondent. Informing the family about the patient's condition can enhance and speed up his or her recovery. The study then suggests the incorporation of the family into the early mobility protocol for ICU patients (Rukstele & Gagnon).
Early Mobility and Walking Programs
These are for early mobility and walking programs to help clinicians who work with ICU patients on mechanical ventilation (Perme & Chandrashekar, 2009). Prolonged ICU stays for them often lead to a decrease in function and increased morbidity, mortality, increased costs, and longer hospital stay. An early mobility and walking program will address all these concerns. Such a program is suited to the patient's functional capability and level of activity tolerance. The four phases of the program provide guidelines on positioning, therapeutic exercises, transfer, walking reeducation, and duration and frequency of sessions. Implementation of the program requires the collaboration of a multidisciplinary team for coordinated care and safety. This study presents such a program, which uses an approach that improves functional outcomes by optimizing cardiopulmonary and neuromuscular conditions and independent function. Early mobility at the ICU would reduce the loss or decline of functional ability of critically ill patients and thus their hospital stays (Perme & Chandrashekar).
As Complementary Therapy
Complementary therapies are slowly getting recognized as effective in ICU patients (Matthew, 2011). These have shown effectiveness in improving sleep in critically ill adults. Examples of these therapies are massage, music, relaxation and therapeutic touch. Sleep disturbances and fatigue are common problems among ICU patients and many factors contribute to them. Past sleep disorders, medical or surgical conditions, environmental factors, stress, medications and other treatments are among them. Early mobility among these ICU patients has begun to receive recognition as an important strategy both in preventing and treating muscle weakness and enhancing long-term recovery. Such programs have been tested and shown positive effects on sleep disturbances and early mobility as a consequence (Matthews).
Synthesis and Recommendations
Immobility or bed rest has traditionally been considered necessary, especially for critically ill patients, in order to regain strength and recover faster. But recent studies have documented its ill effects to the different body systems and an overall loss of physical functions (Vollman, 2010). Bed rest has been shown to decrease muscle strength by 1-1.5% daily (Kleinpell, 2011). Despite limited scientific evidence in the past, available literature found mobility programs feasible and safe (Adler & Malone, 2012). Moderate exercise has also been shown to benefit critically ill ICU patients (Truong et al., 2009). Early mobility has likewise demonstrated beneficial effects even on mechanically ventilated critically ill ICU patients although it needs a multidisciplinary team to operate it (Kress, 2009; Rukstele & Gagnon, 2013; Perme & Chandrashekar, 2013). These programs have both benefits and barriers in their use that must be tackled. Nonetheless, exercise programs enhance these patients' physical and psychological well-being (Bakers & Mansfield, 2008). Moreover, early mobility programs may reduce both hospital stays and re-admissions, especially of patients with acute respiratory failure (Morris et al., 2011). And as a complementary therapy, an early mobility program helps prevent and treat muscle weakness, improves long-term recovery, and produces positive effects on sleep disturbance and fatigue (Matthew, 2011).
Several studies have demonstrated and documented the feasibility, safety and effectiveness of early progressive mobility for critically ill patients at the ICU. But most of them suggest further research. Testing should continue to prove that early mobility improves patient outcomes. Prospective longitudinal outcome studies will determine the long-term effects of early ICU rehab. Early mobility programs may also be investigated if they can be standardized. They may also be made a component of care in improving patient outcome, improving gas exchange, reducing the duration of mechanical ventilation and enhancing long-term functional ability. These programs should also focus on recovery after ICU as much as they focus on treatment. Future studies are also called for in exploring the mechanisms involve in muscle dysfunction and loss. Experts suggest more substantive evidence in acute and post-discharge rehab. Patient rehab following critical illness should be optimized. The family should be incorporated into an ICU early progressive mobility protocol, as family engagement has exhibited usefulness in motivating patients towards faster recovery. As regards sleep disturbances and fatigue. A care plan should be devised that will address uninterrupted sleep, identify medicines and medications to induce sleep and reduce fatigue. The healthcare team should support the program in order to produce changes as well as progress. Knowledge about sleep and sleep disturbances should be incorporated into critical care and orientation programs.
BIBLIOGRAPHY
Adler, J. And Malone, D. (2012). Early mobilization in the intensive care unit: a systematic review. Vol 23 # 1, Journal of Cardiopulmonary Physical Therapy:
American Physical Therapy Association. Retrieved on March 21, 2013 from http://www.ncbi.nlm.nih.gov/pmc/articles/PMC3286494
Baker, C. And Mansfield, L. (2008). Physical rehabilitation following critical illness.
Vol. 9 # 2, Journal of the Intensive Care Society: The Intensive Care Society.
Retrieved on March 21, 2013 from http://journal.ics.ac.uk/pdf/0902166.pdf
Kleinpell, R.M. (2011). How early should we mobilize ICU patients? Medscape:
Medscape LLC. Retrieved on March 21, 2013 from http://www.medscape.com/viewarticle/750458
Kress, J.P. (2009). Clinical trials of early mobilization of critically ill adults.
Vol. 37 supp 10, Critical Care Medicine: PubMed. Retrieved on March 21,
2013 from http://www.ncbi.nlm.nih.gov/pubmed/20046133
Matthews, E.E. (2011). Sleep disturbances and fatigue in critically ill patients. Vol 22 #
3, Advanced Critical Care: American Association of Critical-Care Nurses. Retrieved on March 21, 2013 from http://www.ncbi.nlm.nih.gov/pmc/articles/PMC3149788
Morris, P., et al. (2011). Receiving early mobility during an ICU admission is a prediction of improved outcomes in acute respiratory failure. Vol. 341 # 5,
American Journal of Medical Science: PubMed Central. Retrieved on March 21,
2013 from http://www.ncbi.nlm.nih.gov/pmc/articles/PMC3082620
Perme, C. And Chandrashekar, R. (2009). Early mobility and walking program for patients in intensive care units — creating a standard of care. Vol. 18 # 3, American
Journal of Critical Care: American Association of Critical-Care Nursing. Retrieved on March 21, 2013 from http://ajcc.aacnjournals.org/content/18/3/212.full
Rukstele, C.D. And Gagnon, M.M. (2013). Making strides in preventing ICU-acquired weakness: involving family in early progressive mobility. Vol. 36 # 1, Quarterly of Critical Care Nursing: Lippincott Williams & Wilkins. Retrieved on March 21, 2013
from http://journals.lww.com/ccnq/Abstract/2013/01000/Making_Strides_in_Preventing_ICU_Acquired.16.asp
Truong, A.D. et al. (2009). Bench-to-bedside review: mobilizing patients in the intensive care unit — from pathophysiology to clinical trials. Critical Care: BioMed Central.
Retrieved on March 21, 2013 from http://ccforum.com/content/13/4/216
Vollman, K.M. (2010).Introduction to progressive mobility. Vol. 30 # 2, Critical Care
Nurse: American Association of Critical-Care Nurses. Retrieved on March 21, 2013
from http://ccn.aacnjournals.org/content/30/2/53
Zomorodi, M. et al. (2012). Developing a mobility protocol for early mobilization of patients in a surgical trauma ICU. Critical Care Research and Practice: PubMed
Central. Retrieved on March 21, 2013 from http://www.ncbi.nlm.nih.gov/pmc/articles/PMC3539434
---
Are you busy and do not have time to handle your assignment? Are you scared that your paper will not make the grade? Do you have responsibilities that may hinder you from turning in your assignment on time? Are you tired and can barely handle your assignment? Are your grades inconsistent?
Whichever your reason is, it is valid! You can get professional academic help from our service at affordable rates. We have a team of professional academic writers who can handle all your assignments.
Plagiarism free papers
Timely delivery
Any deadline
Skilled, Experienced Native English Writers
Subject-relevant academic writer
Adherence to paper instructions
Ability to tackle bulk assignments
Reasonable prices
24/7 Customer Support
Get superb grades consistently
Online Academic Help With Different Subjects
Literature
Students barely have time to read. We got you! Have your literature essay or book review written without having the hassle of reading the book. You can get your literature paper custom-written for you by our literature specialists.
Finance
Do you struggle with finance? No need to torture yourself if finance is not your cup of tea. You can order your finance paper from our academic writing service and get 100% original work from competent finance experts.
Computer science
Computer science is a tough subject. Fortunately, our computer science experts are up to the match. No need to stress and have sleepless nights. Our academic writers will tackle all your computer science assignments and deliver them on time. Let us handle all your python, java, ruby, JavaScript, php , C+ assignments!
Psychology
While psychology may be an interesting subject, you may lack sufficient time to handle your assignments. Don't despair; by using our academic writing service, you can be assured of perfect grades. Moreover, your grades will be consistent.
Engineering
Engineering is quite a demanding subject. Students face a lot of pressure and barely have enough time to do what they love to do. Our academic writing service got you covered! Our engineering specialists follow the paper instructions and ensure timely delivery of the paper.
Nursing
In the nursing course, you may have difficulties with literature reviews, annotated bibliographies, critical essays, and other assignments. Our nursing assignment writers will offer you professional nursing paper help at low prices.
Sociology
Truth be told, sociology papers can be quite exhausting. Our academic writing service relieves you of fatigue, pressure, and stress. You can relax and have peace of mind as our academic writers handle your sociology assignment.
Business
We take pride in having some of the best business writers in the industry. Our business writers have a lot of experience in the field. They are reliable, and you can be assured of a high-grade paper. They are able to handle business papers of any subject, length, deadline, and difficulty!
Statistics
We boast of having some of the most experienced statistics experts in the industry. Our statistics experts have diverse skills, expertise, and knowledge to handle any kind of assignment. They have access to all kinds of software to get your assignment done.
Law
Writing a law essay may prove to be an insurmountable obstacle, especially when you need to know the peculiarities of the legislative framework. Take advantage of our top-notch law specialists and get superb grades and 100% satisfaction.
What discipline/subjects do you deal in?
We have highlighted some of the most popular subjects we handle above. Those are just a tip of the iceberg. We deal in all academic disciplines since our writers are as diverse. They have been drawn from across all disciplines, and orders are assigned to those writers believed to be the best in the field. In a nutshell, there is no task we cannot handle; all you need to do is place your order with us. As long as your instructions are clear, just trust we shall deliver irrespective of the discipline.
Are your writers competent enough to handle my paper?
Our essay writers are graduates with bachelor's, masters, Ph.D., and doctorate degrees in various subjects. The minimum requirement to be an essay writer with our essay writing service is to have a college degree. All our academic writers have a minimum of two years of academic writing. We have a stringent recruitment process to ensure that we get only the most competent essay writers in the industry. We also ensure that the writers are handsomely compensated for their value. The majority of our writers are native English speakers. As such, the fluency of language and grammar is impeccable.
What if I don't like the paper?
There is a very low likelihood that you won't like the paper.
Reasons being:
When assigning your order, we match the paper's discipline with the writer's field/specialization. Since all our writers are graduates, we match the paper's subject with the field the writer studied. For instance, if it's a nursing paper, only a nursing graduate and writer will handle it. Furthermore, all our writers have academic writing experience and top-notch research skills.
We have a quality assurance that reviews the paper before it gets to you. As such, we ensure that you get a paper that meets the required standard and will most definitely make the grade.
In the event that you don't like your paper:
The writer will revise the paper up to your pleasing. You have unlimited revisions. You simply need to highlight what specifically you don't like about the paper, and the writer will make the amendments. The paper will be revised until you are satisfied. Revisions are free of charge
We will have a different writer write the paper from scratch.
Last resort, if the above does not work, we will refund your money.
Will the professor find out I didn't write the paper myself?
Not at all. All papers are written from scratch. There is no way your tutor or instructor will realize that you did not write the paper yourself. In fact, we recommend using our assignment help services for consistent results.
What if the paper is plagiarized?
We check all papers for plagiarism before we submit them. We use powerful plagiarism checking software such as SafeAssign, LopesWrite, and Turnitin. We also upload the plagiarism report so that you can review it. We understand that plagiarism is academic suicide. We would not take the risk of submitting plagiarized work and jeopardize your academic journey. Furthermore, we do not sell or use prewritten papers, and each paper is written from scratch.
When will I get my paper?
You determine when you get the paper by setting the deadline when placing the order. All papers are delivered within the deadline. We are well aware that we operate in a time-sensitive industry. As such, we have laid out strategies to ensure that the client receives the paper on time and they never miss the deadline. We understand that papers that are submitted late have some points deducted. We do not want you to miss any points due to late submission. We work on beating deadlines by huge margins in order to ensure that you have ample time to review the paper before you submit it.
Will anyone find out that I used your services?
We have a privacy and confidentiality policy that guides our work. We NEVER share any customer information with third parties. Noone will ever know that you used our assignment help services. It's only between you and us. We are bound by our policies to protect the customer's identity and information. All your information, such as your names, phone number, email, order information, and so on, are protected. We have robust security systems that ensure that your data is protected. Hacking our systems is close to impossible, and it has never happened.
How our Assignment  Help Service Works
You fill all the paper instructions in the order form. Make sure you include all the helpful materials so that our academic writers can deliver the perfect paper. It will also help to eliminate unnecessary revisions.
2.      Pay for the order
Proceed to pay for the paper so that it can be assigned to one of our expert academic writers. The paper subject is matched with the writer's area of specialization.
3.      Track the progress
You communicate with the writer and know about the progress of the paper. The client can ask the writer for drafts of the paper. The client can upload extra material and include additional instructions from the lecturer. Receive a paper.
4.      Download the paper
The paper is sent to your email and uploaded to your personal account. You also get a plagiarism report attached to your paper.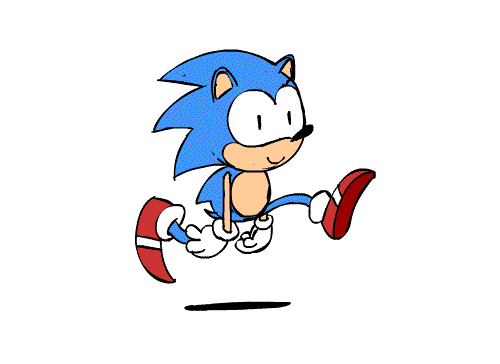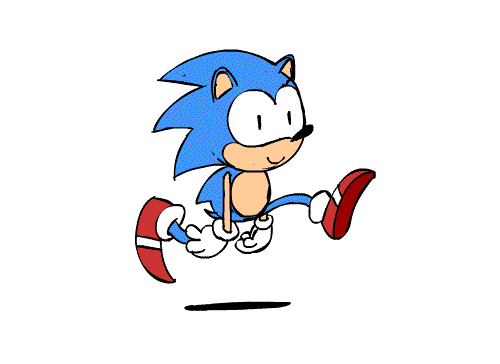 PLACE THIS ORDER OR A SIMILAR ORDER WITH US TODAY AND GET A PERFECT SCORE!!!
---