Nursing: WOC ET Approach to Venous Stasis Ulcers
Chronic venous insufficiency is a complicated problem leading to multiple health concerns including venous stasis ulcers. WOC/ET nurses are often challenged with providing the best care for patients with venous stasis ulcers while working with researchers and medical practitioners to identify at risk populations.
This paper will review the role of WOC/ET Nursing in treatment and patient outcomes for individuals diagnosed with venous stasis leg ulcers. Specifically the paper will review the prevalence, etiology, prevention, assessment, care and treatment by WOC/ET nurses in various settings including acute care and home care settings. The article will include details about recent studies reflecting modern treatment approaches and guidelines provided to help nurses provide adequate care for patients with venous stasis ulcers, CVI and related conditions. The paper will conclude with areas for future research.
Prevalence/Etiology/Assessment
Venous insufficiency ulcers or stasis ulcers typically form as side effects of complications with blood flow through the veins (Rastinehad, 2006). Leaky valves and obstructions are partly to blame for stagnated or incorrect blood flow especially to the lower extremities. Typically as blood from the lower extremities begins to college in the leg, tissues surrounding the veins and leg are damaged, and ulcers commonly result (Tyco, 2006). It is important when reviewing venous ulcers to understand the cause and the characteristics so a proper diagnosis may be made. Typically venous stasis ulcers are characterized by distinct symptoms including: ruddy color, shallow depth, irregular margins surrounding wound, infection causing pain or discomfort, capillary refill and advanced skin temperature (Rastinehad, 2006; Tyco, 2006). Patients may also experience brown or reddened skin surrounding the ulcer and may experience edema in the lower calf especially near the ankles (Tyco, 2006). Hiser et al. (2006) note some patients are more at risk than others for developing venous insufficiency and resulting ulcers. These include patients with edema or chronic swelling, venous insufficiency, varicose veins and those who are housebound or do not have access to regular physical fitness to promote blood circulation throughout the lower limbs (Hiser et al. 2006). Most venous ulcers are characterized with irregular boarders and associated with patients with a long history of varicose veins or blood clots, or other vein problems (Tyco, 2006). Typically venous ulcers account for as much as 80% or more of all ulcers in the lower extremities and calves (Hiser et al. 2006).
Rastinehad (2006) describes and attempts to interpret the "complexities of the pain experienced by persons subject to venous ulcers" (p. 252). The author assesses ten participants hospitalized for acute care with pressure ulcers. The results suggest a strong need for increasing attention among nurses to pain assessment and management in patients and in WOC nursing education, practice and research (Rastinehad, 2006). The researcher also suggests commonly used definitions for pain are not adequate for describing the discomfort experienced by patients, and it is important nurses understand this to be able to administer helpful treatments to patients. This sentiment is echoed by other researchers (Doughty, et al. 2006) who note wound assessment is a key element of effective wound care, thus must be undertaken correctly.
WOC nurses should work to assess causative and contributing factors related to various lower-extremity ulcers and recommend treatment modalities according, according to WOCN (2005) guidelines. Among assessment procedures to adhere to include health history compilation and review of specific risk factors which may include presence of LEVD (lower-extremity venous disease) and wound history (WOCN, 2005). WOCN protocols also recommend reviewing labs with information on patient hematocrit and prothrombin time and review of erythrocyt sedimentation rate in patients taking anticoagulant agents (WOCN, 2005). Lower extremity examination is also recommended by (1) assessing skin temperature and color changes (2) reviewing skin for prevalence of paresthesias (3) assessing presence or absence of pedal pulses by palpating dorsalis pedis and posterios tibial pulses and (4) assessing the characteristics of ulcers present (WOCN, 2005). Nurses should also measure the ankle brachial index using Doppler and in some cases consider using Duplex imaging to rule out hemodynamic abnormalities (WOCN, 2005). Certain patients may require referral for examination or to rule out complications including deep vein thrombosis or variceal bleeds (WOCN, 2005).
Prevention
Prevention recommendations may depend on the patient's risk factors for veinous ulcers and the severity of their illness or any conditions precipitating the appearance of ulcers. Many recommend encouraging routine exercise and healthy living, combined with early treatment for veinous insufficiency to help reduce the likelihood venous ulcers will form and cause patient complications (Baronoski & Thimsen, 2003).
Studies often investigate the causes of problems including venous ulcers in search of prevention techniques. Incompetent perforator veins are a key factor in formation and chronic prevalence of venous ulcers in patients (Baron, et al. 2004). The WOCN (2005) guidelines note studies suggest individuals with LEVD and CVI may demonstrate impaired calf muscle function compared with healthier counterparts. Prevention of severe cases may include compression to prevent recurrence of LEVD; higher compression is recommended especially for patients who are not able to afford compression garments (WOCN, 2005). Other recommendations include health promotion by working to reduce edema through compression, though compression is not recommended for patients with ABI (WOCN, 2005). The WOCN (2005) suggests there is not adequate evidence supporting vein surgery to prevent ulcer recurrence, though does support use of compression devices to prevent venous ulcer recurrence in patients and for prevention of venous edema (WOCN, 2005).
Treatment
Acute treatment choices recommended by WOCN (2005) include cleansing wounds at every dressing change and minimizing trauma to the wound; additionally the WOCN recommends avoidance of chemicals that may prove irritating or allergenic especially when working with patients with dermatitis (WOCN, 2005). In certain instances, EMLA cream may be applied to reduce pain or hydrocolloid dressings may be applied under compression bandages (WOCN, 2005). Other helpful strategies for acute cases include use of cadexomer iodine to remove "slough and thus reduce bacterial bioburden" (WOCN, 2005). This method is recommended over wet-to-dry dressings and other measures to "promote faster healing in patients" (WOCN, 2005). The WOCN (2005) guidelines suggest other beneficial treatments may include use of flavonoids or Rutoside in "dosing up to 300 mg twice daily" to stimulate improved healing combined with "short-stretch compression bandages" which may help reduce the pain and discomfort associated with leg ulcers (WOCN, 2006). Compression therapy in general is provides greater benefits than no compression and high compression is better than lower compression (WOCN, 2005). Adjunct therapies that may prove beneficial include ultrasound to help heal ulcers and use of home-based exercise programs on release, which may improve poor muscle tone and "pump function," thereby decreasing the incidence of ulceration in patients (WOCN, 2005).
Baranoski & Thimsen (2003) note that home care nurses and clinical case nurses working in acute care settings have to educate themselves about the Wound, Ostomy, and Continence Nurses Guidance Document on OASIS Skin and Wound Status to understand the best methods for caring for patients with CVI and related conditions.
Care/Treatment by WOC/ET Nurse in Different Settings
The type of care and treatment offered patients with venous ulcers would depend on many factors including whether their condition is chronic or long standing and whether their condition is severe or moderate. Most studies explore treatment of chronic venous insufficiency rather than discuss treatment for acute symptoms, though the WOCN does provide numerous guidelines for treating acute cases in various settings.
Russell & Logsdon (2002) note the responsibilities of WOC nurses include possessing intimate and expert knowledge about treating and managing chronic venous insufficiency (CVI). Nurses must above all else, educate themselves and engage in continuous education programs so they are trained to use new techniques in managing acute and chronic cases. New techniques helpful for treating venous insufficiency important for WOC nurses to learn about include subfascial endoscopic perforator surgery or SEPS (Russell & Logsdon, 2002). For chronic patients or those with repeated ulceration requiring home treatment, long-term compression therapy may be advised in conjunction with other basic care routines (such as good skin care) (Russell & Logsdon, 2002).
Patients receiving home care or long-term care for repeated problems may be good candidates for the SEPS procedure, which doctors are using to "ligate the perforator veins in the lower extremities" to bypass faulty valves allowing backflow in the veinous system, resulting in CVI (Russell & Logsdon, 2002:34). SEPS research is among the leading methods holding strong promise for better recovery among patients with chronic CVI, and may be beneficial for long-term healing for patients, especially those "plagued" with recurrent ulcers (Russell & Logsdon, 2002).
Using SEPS as other researchers who suggest chronic patients confirm a primary treatment for patients with CVI will benefit (Baron, et al. 2004). Prior to 1985 according to Baron, et al. 2004, surgery on patients with CVI was referred to as the "Linton operation" and typically resulted in poor healing and increased risk for infection or complication (Baron, et al. 2004: 442). The SEPS procedures is now however, easily incorporated into overall treatment plans for patients with CVI and generally results in "excellent healing" with "minimal postoperative complications: (Baron, et al. 2004: 45).
Recommendations
Many recommend use of minimally invasive techniques including SEPS to treat and address problems related to chronic venous insufficiency (Kalra & Glovisczki, 2002). Multiple studies confirm the safety and efficacy of SEPS when used early, especially resulting from its low complication rates compared with other procedures including the formerly popular Linton procedures (Kalra & Gloiscki, 2002; Lee, et al. 2003; Tenbrook, et al., 2004; Bianchi, et al. 2003).
More randomized clinical trials are necessary however to answer additional questions related to the efficacy of new procedures including SEPS, though this procedures remains important for patients with advanced CVI secondary to PVI or with patients who do not demonstrate other complications including DVT (Kalra & Gloiscki, 2002; Bianchi, et al. 2003).
Wagner-Cox (2005) also notes that it is important for nurses to be considerate, knowledgeable and compassionate toward patients with acute and chronic illnesses, especially when caring for patients in the home. This sentiment emphasizes research suggesting nurse case managers and other critical staff takes into consideration patient's assessment of their pain and discomfort (Hiser, et al. 2006). Pieper et al. (2006) note that WOCN nurses also have a responsibility to patients to adequately address their self-care concerns prior to preparing patients for discharge after surgery, SEPS or treatment for venous ulcers. This education should include discussion of wound care, incision care, symptom management and pain management and also education regarding the patient's quality of life and prevention of new problems (Pieper, et al. 2006). Education is vital to the long-term success and positive patient outcomes, as unmet discharge needs may contribute "to poor patient outcomes and readmission" (Pieper, et al. 2006: 290).
Summary of Literature
The best treatment for any disease whether acute or chronic is prevention. The literature points to the importance of identifying at risk populations. WOC nurses have a responsibility to screen all patients at risk for developing venous stasis ulcers early and recommending appropriate treatment plans taking into consideration their future risk for developing acute or chronic conditions. While it is impossible to prevent all cases of ulcers, much can be done in the way of prevention.
It is vital nurses receive education in new treatments and techniques for diagnosing, assessing and caring for ulcers. The latest research suggests new surgical interventions including use of the SEPS is ideal for treating patients especially those with long-term or long-standing venous ulcers. Thus far all research related to this area of treatment proves promising. The goals of treatment should include not only treating the immediate problem or ulcers but also working with the patient to identify their specific risk factors and educating patients about ways they can prevent future complications.
As researchers uncover newer technology, so too will newer methods of treating venous stasis ulcers arise to help treat patients more effectively. The role of WOCN nurses will also change. However, their role of educator and caregiver for patients is likely to remain the same. The literature does make a final point noting that discharge is one of the most critical aspects of treatment for venous ulcers and related conditions. It is absolutely essential patients are prepared with the information they need to prevent further illness and treat their current illness in the best manner possible. In that respect, hospitals and other health agencies might consider offering WOCN nurses and other key staff members involved in patient recovery and discharge continuing education to ensure they are abreast of the latest techniques and methods for educating patients prior to discharge from the hospital or other health provider's location.
Areas For Future Research
Much of the current literature available on venous stasis ulcers focuses on new surgical interventions including use of SEPS to treat venous ulcers successfully. The future of research will continue to concentrate on new surgical interventions with an emphasis on non-invasive treatment approaches to help patients with venous stasis ulcers and associated problems (Baranoski & Thimsen, 2003; Doughte et al., 2006; Hiser et al. 2006). New techniques will also target prevention more closely enabling nurses and other staff members to better assess patient risk factors for developing venous stasis ulcers and related conditions.
The future of research may also concentrate more on treating the underlying causes of ulcers including chronic venous insufficiency, long standing varicose veins and more (Doughty et al., 2006; Hiser et al. 2006). It is important caregivers always focus on treating illness to the best of their ability, while at the same time looking into new and innovative ways to prevent disease from impacting the quality of lives of those affected as much as possible. Future research should include deciding the best possible ways to educate staff and nurses working with patients on wound care so they are consistently armed with up-to-date information and data to disseminate to patients before, during and after care. This will help promote a more streamlined health care delivery process and ensure the greater good of all involved in treating venous related problems in the young and old alike.
Conclusions
WOC/ET nurse professionals face many challenges when assisting patients with venous stasis ulcers. Fortunately new technologies have afforded patients better care and treatment alternatives. It is vital that nursing staff embark on continuous education plans to ensure they are armed with the information they need to provide optimal patient care in all situations and settings.
References
Baranoski, S. & Thimsen, K. (2003, Aug). "Oasis Skin and Wound Integumentary
Assessment Items: Applying the WOCN Guidance Document." Home Healthcare Nurse, 21(8): Supplement 3-13.
Baron, H.C., Wayne, M.G., Santiago, C.A. & Grossi, R. (2004, Sep-Oct). Vasc
Endovascular Surg. 38(5): 439-42.
Bianchi, B., Ballard, J.L., Abou-Zamzam, A.M. & Teruya, T.H. "Subfascial endoscopic perforator vein surgery combined with saphenous vein ablation: results and critical analysis." J. Vasc Surg, 38(1): 67-71.
Doughty, D., Ramundo, J., Bonham, P. Beitz, J, Erwin-Togh, P. Anderson, R. & Rolstad,
B.S. (2006, Mar-Apr). "Issues and challenges in staging of pressure ulcers." J. Wound Ostomy Continence Nurs, 33(2): 125-30.
Hiser, B., Rochette, J., Philbin, S., Lowerhouse, N., Terburgh, C. & Pietsch, C. (2006,
Feb). "Implementing a pressure ulcer program and enhancing the role of the CWOCN: impact outcomes." Ostomy Wound Management, 52(2): 48-59.
Kalra, M. & Gloviczki, P. (2002, Mar). "Subfascial endoscopic perforator vein surgery:
who benefits?" Semin Vasc Surg, 15(1): 39-49.
Lee, D.W., Lam, Y.H., Chan, A.C., Chung, S.C. "Subfascial endoscopic perforator surgery for venous ulcers." Hong Kong Med J, 9(4): 279-82.
Rastinehad, D. (2006, May-Jun). "Pressure ulcer pain." J. Wound Ostomy Continence
Nurs, 33(3): 252-7.
Pieper, B., Sieggreen, M, Freeland, B., Kulwicki, P. Frattaroli, M., Sidor, D. Palleschi,
M.T., Burns, J., Bednarski, D. & Garretson, B. (2006, May/Jun). Discharge information needs of patients after surgery." J. Wound Ostomy Continence Nurs, 33(3): 181-90.
Russell, T. & Logsdon, A.L. (2002, Jan). Subfascial endoscopic perforator surgery: a surgical approach to halting venous ulceration. J Wound Ostomy Continence Nur,
Tenbrook, J.A., Iafrati, M.D., I'donnell, T.F., Wolf, M.P., Hoffman, S.N, Pauker, S.G.,
Lau, J. & Wong, J.B. (2004, Mar). Systematic review of outcomes after surgical management of venous disease incorporating subfascial endoscopic perforator surgery." J. Vasc Surg, 39(3): 583-9.
Tyco Healthcare. (2006). "Venous stasis ulcers etiology." Retrieved 29, July 2006:
http://www.kendallhq.com/catalog/ClinicalInformation/Venous%20Stasis%20Ulcers.pdf
Wagner-Cox, P. (2005, Apr). "Lessons learned: from the other side of the nurse- patient/family relationship." Home Healthc Nurse, 23(4); 218-23.
Wound ostomy and continence nurses society." (2006, Jan-Feb). J Wound Ostomy
Continence Nurs. 33(1): 89 (no authors listed)
Wound, Ostomy, and Continence Nurses Society (WOCN). Guideline for management of wounds in patients with lower-extremity venous disease. Glenview (IL): Wound, Ostomy, and Continence Nurses Society (WOCN); 2005. 42 p
Nursing
---
Are you busy and do not have time to handle your assignment? Are you scared that your paper will not make the grade? Do you have responsibilities that may hinder you from turning in your assignment on time? Are you tired and can barely handle your assignment? Are your grades inconsistent?
Whichever your reason is, it is valid! You can get professional academic help from our service at affordable rates. We have a team of professional academic writers who can handle all your assignments.
Plagiarism free papers
Timely delivery
Any deadline
Skilled, Experienced Native English Writers
Subject-relevant academic writer
Adherence to paper instructions
Ability to tackle bulk assignments
Reasonable prices
24/7 Customer Support
Get superb grades consistently
Online Academic Help With Different Subjects
Literature
Students barely have time to read. We got you! Have your literature essay or book review written without having the hassle of reading the book. You can get your literature paper custom-written for you by our literature specialists.
Finance
Do you struggle with finance? No need to torture yourself if finance is not your cup of tea. You can order your finance paper from our academic writing service and get 100% original work from competent finance experts.
Computer science
Computer science is a tough subject. Fortunately, our computer science experts are up to the match. No need to stress and have sleepless nights. Our academic writers will tackle all your computer science assignments and deliver them on time. Let us handle all your python, java, ruby, JavaScript, php , C+ assignments!
Psychology
While psychology may be an interesting subject, you may lack sufficient time to handle your assignments. Don't despair; by using our academic writing service, you can be assured of perfect grades. Moreover, your grades will be consistent.
Engineering
Engineering is quite a demanding subject. Students face a lot of pressure and barely have enough time to do what they love to do. Our academic writing service got you covered! Our engineering specialists follow the paper instructions and ensure timely delivery of the paper.
Nursing
In the nursing course, you may have difficulties with literature reviews, annotated bibliographies, critical essays, and other assignments. Our nursing assignment writers will offer you professional nursing paper help at low prices.
Sociology
Truth be told, sociology papers can be quite exhausting. Our academic writing service relieves you of fatigue, pressure, and stress. You can relax and have peace of mind as our academic writers handle your sociology assignment.
Business
We take pride in having some of the best business writers in the industry. Our business writers have a lot of experience in the field. They are reliable, and you can be assured of a high-grade paper. They are able to handle business papers of any subject, length, deadline, and difficulty!
Statistics
We boast of having some of the most experienced statistics experts in the industry. Our statistics experts have diverse skills, expertise, and knowledge to handle any kind of assignment. They have access to all kinds of software to get your assignment done.
Law
Writing a law essay may prove to be an insurmountable obstacle, especially when you need to know the peculiarities of the legislative framework. Take advantage of our top-notch law specialists and get superb grades and 100% satisfaction.
What discipline/subjects do you deal in?
We have highlighted some of the most popular subjects we handle above. Those are just a tip of the iceberg. We deal in all academic disciplines since our writers are as diverse. They have been drawn from across all disciplines, and orders are assigned to those writers believed to be the best in the field. In a nutshell, there is no task we cannot handle; all you need to do is place your order with us. As long as your instructions are clear, just trust we shall deliver irrespective of the discipline.
Are your writers competent enough to handle my paper?
Our essay writers are graduates with bachelor's, masters, Ph.D., and doctorate degrees in various subjects. The minimum requirement to be an essay writer with our essay writing service is to have a college degree. All our academic writers have a minimum of two years of academic writing. We have a stringent recruitment process to ensure that we get only the most competent essay writers in the industry. We also ensure that the writers are handsomely compensated for their value. The majority of our writers are native English speakers. As such, the fluency of language and grammar is impeccable.
What if I don't like the paper?
There is a very low likelihood that you won't like the paper.
Reasons being:
When assigning your order, we match the paper's discipline with the writer's field/specialization. Since all our writers are graduates, we match the paper's subject with the field the writer studied. For instance, if it's a nursing paper, only a nursing graduate and writer will handle it. Furthermore, all our writers have academic writing experience and top-notch research skills.
We have a quality assurance that reviews the paper before it gets to you. As such, we ensure that you get a paper that meets the required standard and will most definitely make the grade.
In the event that you don't like your paper:
The writer will revise the paper up to your pleasing. You have unlimited revisions. You simply need to highlight what specifically you don't like about the paper, and the writer will make the amendments. The paper will be revised until you are satisfied. Revisions are free of charge
We will have a different writer write the paper from scratch.
Last resort, if the above does not work, we will refund your money.
Will the professor find out I didn't write the paper myself?
Not at all. All papers are written from scratch. There is no way your tutor or instructor will realize that you did not write the paper yourself. In fact, we recommend using our assignment help services for consistent results.
What if the paper is plagiarized?
We check all papers for plagiarism before we submit them. We use powerful plagiarism checking software such as SafeAssign, LopesWrite, and Turnitin. We also upload the plagiarism report so that you can review it. We understand that plagiarism is academic suicide. We would not take the risk of submitting plagiarized work and jeopardize your academic journey. Furthermore, we do not sell or use prewritten papers, and each paper is written from scratch.
When will I get my paper?
You determine when you get the paper by setting the deadline when placing the order. All papers are delivered within the deadline. We are well aware that we operate in a time-sensitive industry. As such, we have laid out strategies to ensure that the client receives the paper on time and they never miss the deadline. We understand that papers that are submitted late have some points deducted. We do not want you to miss any points due to late submission. We work on beating deadlines by huge margins in order to ensure that you have ample time to review the paper before you submit it.
Will anyone find out that I used your services?
We have a privacy and confidentiality policy that guides our work. We NEVER share any customer information with third parties. Noone will ever know that you used our assignment help services. It's only between you and us. We are bound by our policies to protect the customer's identity and information. All your information, such as your names, phone number, email, order information, and so on, are protected. We have robust security systems that ensure that your data is protected. Hacking our systems is close to impossible, and it has never happened.
How our Assignment  Help Service Works
You fill all the paper instructions in the order form. Make sure you include all the helpful materials so that our academic writers can deliver the perfect paper. It will also help to eliminate unnecessary revisions.
2.      Pay for the order
Proceed to pay for the paper so that it can be assigned to one of our expert academic writers. The paper subject is matched with the writer's area of specialization.
3.      Track the progress
You communicate with the writer and know about the progress of the paper. The client can ask the writer for drafts of the paper. The client can upload extra material and include additional instructions from the lecturer. Receive a paper.
4.      Download the paper
The paper is sent to your email and uploaded to your personal account. You also get a plagiarism report attached to your paper.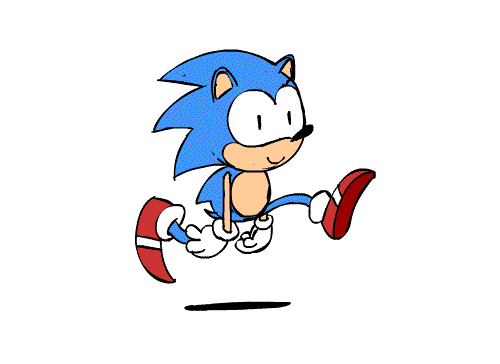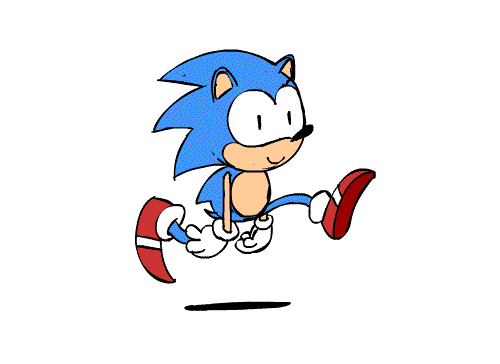 PLACE THIS ORDER OR A SIMILAR ORDER WITH US TODAY AND GET A PERFECT SCORE!!!
---